African Servals

Caution ΚΚ*** Scam Warning for Servals***
Everyone please read this!!
Information is so serious I had to make a special web page for just scammers.
Click here to read about this real scamming danger.


sale page

We have no servals for sale,
but want you to look at the scam page so you will not be scammed. They are everywhere.
We are USDA inspected.
African Servals

Are these exotic cats legal in your area?
Contact your local Fish and Game agency, or ask your veterinarian whom to contact.
Servals are exotic cats and they do not make 'good' pets.
We will not knowingly sell to anyone with children, nor to impulse buyers,
so please do a lot of research before inquiring about these cats.
However, we do believe in the rights of responsible Americans to own exotic animals with proper permits, knowledge, and housing for the species.
We can also tell you that each and every day there are people and organizations whose main goal in life is to take these rights away from everyone,
and that day is coming sooner than you would ever think. There are already cities and counties that have banned pets such as hedgehogs, ferrets, and other harmless 'exotics'.
Are these exotic cats legal in your area?
Contact the Fish and Wildlife dept. in your county or state,
or ask you veterinarian whom to contact.
The link below may also help locate the laws in your state.

This site does not appear to be working.
http://www.hybridpride.org/linktous.htm
Regulating Agencies:
USDA - www.aphis.usda.gov Some states require a USDA license. It is also required for all breeders.
"Born Free" website has state laws listed. Not sure how recent or accurate it is, but this site is against any ownership of wild animals. http://www.bornfreeusa.org/b4a2_exotic_animals_summary.php
www.exoticcatz.com


To see other animals at MunchRanch, choose one of the pictures below.
To see what's for sale, skip down to the blue box.
Wallabies
We no longer sell wallabies, but DO sell the book by David McCauley.
It is a must have if you want to successfully raise these animals.
It has over 400 pages of easy to understand information,
and your veterinarian will need it
if your pet has to visit the vet for any reason.

Click here to view the book and/or make a purchase.
| | |
| --- | --- |
| Dogs, Puppies | |

Below are some quicklinks to the animals that we may have for sale.

Click on picture to visit MunchRanch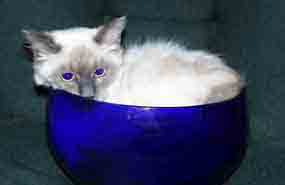 Good night.
©