His Pedidgree is as follows:
Parents are Subras Dark Vader and 758 Gircha
His fathers parents are DAB Leo and McW's Dandee
His mothers parents are RCP Red Sam and DAB Emily
Diamond, cows, and his first son, a black and white brindle,
Photo taken in Nov. 09.
Red Diamond is 39.75" tall at the back.
Introducing
Permant Grand Champion Red Diamond of Munchranch
About 100 Straws available


**Straws available for international
and domestic shipping.**
@ $25 for shipment in the US
& $50 each for International shipments.
*Shipping to Australia is $500 each straw, or you can
contact me for a peson in AU who may have straws available.
Great success with AI!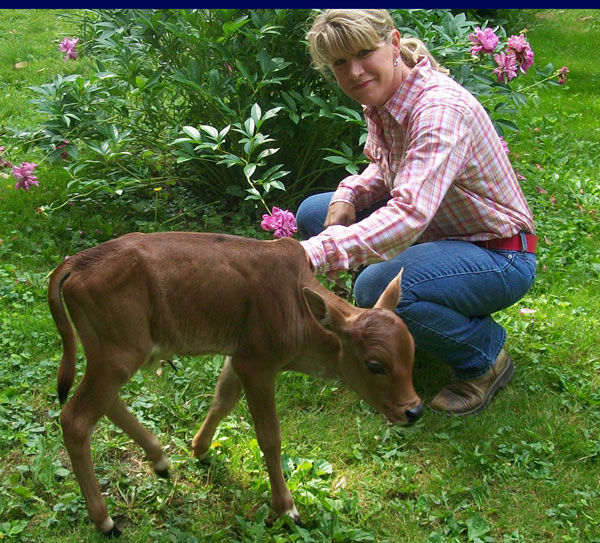 Above is the first AI calf out of PGCH Diamond, named Lucky by Matt Loudenbeck,Lucky Farms LLc in Clinton, WI