The Siberian Cat breed is so easy to love, and they love you back unconditionally.

Thank you Cathy Taylor in Indiana
for sending me this kitty burrito
He has grown up to be one of my breeder males, and is now
a show champion named
Russel Taylor.
Just look at him now!




The photo below was taken after a long day at the cat show in Houston. Yes
he got Grand Champion status!



.
And we also have Pocket Kittens!
That is until they grow too large for a pocket.
Thank you Janine Barreiro in NC
for the photo of her new
Munchranch Siberian kitten.

Below is a purse kitten. Thanks to Teresa Brending for being a foster mom.





Heart of Siberia
Photo by repeat customer, Jami Watson
| | |
| --- | --- |
| Are you ready to play? | or are you ready to cuddle? |
Email me if you want to purchase a Pick of Litter.

FaceBook messages will not get to me.

You also have an option of purchasing
a Pick Of Litter. (POL)
That is explained
at the top of this page.

This is a fully refundable deposit
if I cannot fulfill your order
or if you cannot find a kitten you like.
Before you contact me
be sure to read the document below

Conditions for Sale
You will have to agree and
sign off on this document
via an email of agreement to me.
One of those agreements
gives you a $50 discount.
Click on the link or the photo below to
read the document.
My email is:
Larrymunchrath@gmail.com

Please note that the email used to pay with PayPal is
larrymunchrath@gmail.com


How to pay the deposit, or how to pay for your kitten.

We accept Zelle, Pay Pal, Money Orders, Cash, and Credit Cards through PayPal,
& you do not have to have a PayPal account to use this service.
We accept Credit Cards via this PayPal link or over the phone.
I also have a card reader here at the house.
State Sales tax will be added @ .0825% to most transactions.
If you have a PayPal app on your phone, just open it up,
scan the QR code and make a payment.

There will be state sales tax added to each transaction.

If you already have a
PayPal account click
on the kitten below.

The PayPal email address that you would use to send money is
Larrymunchrath@gmail.com
This is the QR code that you can scan
to pay the deposit or balance due.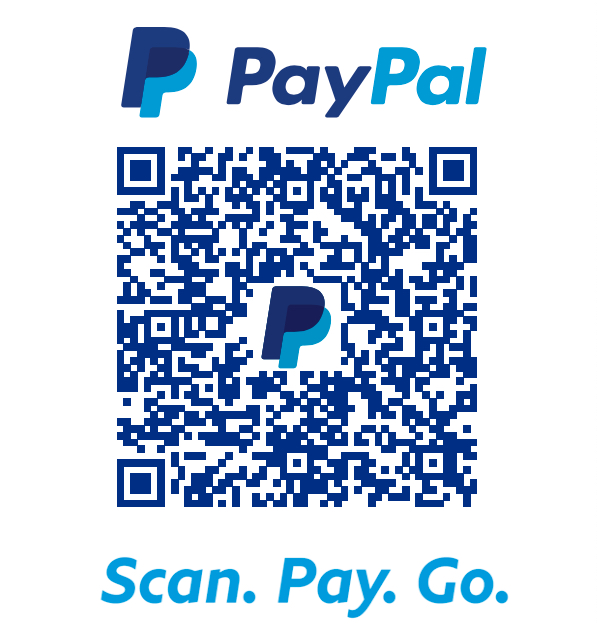 If you choose to use Zelle instead of PayPal there is a different email.
The email for Zelle is
larrymunchrath@gmail.com
My cell number for Zelle is
903-508-9089
Sometimes your Zelle account has limits on the amount you can send per day,
so be sure to check that out and plan ahead.
Also I suggest sending just $1 as a test since I have heard that mistakes
are hard to get back with Zelle.
*** Please Note ***
Shipping or Delivery is extra

Due to hot summer temperatures,
or freezing winter temps,
the airlines have temperature restrictions
and will not ship any pets via Cargo
if the temps are above 84 degrees or
below 25 at any destination along the flight.
Due to Covid-19 the rates
have gone up & we all know that rates
will probably not go back down.
It is now $600 since American has added
a surcharge.
If this charge is dropped,
that will be also dropped to you.
Shipping 2 kittens in the same crate
is only $100 more ($700)
and shipping to Canada is $700

You may want to consider flying here to DFW
or Love Field and taking the kitten back with you in cabin because those temperature restrictions
do not apply if you are taking it with you
Be sure and call them first
to find out their fees.
It may be cheaper
to come get the kitty in person.
My delivery fee to DFW or Love Field is only $100.
If you require a health certificate, add $25.
There is no requirement from the airlines
to have a health certificate for a carry on pet.

Also, I offer personal deliver
to many different locations.
Those places & prices are listed
below near the bottom of this page.

Of course you can drive here for free.
Because I am USDA licensed,
I can ship anywhere, but the temps
must be in the correct ranges
to meet each airlines' standards.

To find Munchranch,
just go to Google-maps and type in
Munchranch, TX.
Each email you get from me will also
have this info on it.
Regarding the Food purchase from Life's Abundance:
Click on the photo to purchase Life's Abundance Cat food.
It needs to be there before your kitten arrives.
If you are picking up the kitten and it has not arrived,
I will give you a few days supply.

You can order the dry kibble
and cases of the
Canned Food separately
if you wish, but be
sure to always include
the canned meat, as cats
are obligate carnivores and
must have meat in the
diet to reach optimal health.

UPDATE
Unfortunately the canned foods will not be
available until December.

So you will have to find another premium
brand of canned food for your kitten.
Weruva, Merrick Purrfect Bistro, Blue Buffalo, Purina Pro Plan, Royal Canin
are all acceptable choices.
Purchasing Weruva 5.5 size cans
is cheaper by the ounce.
Most of these can be purchased fom Chewy.

But the dry food from Lifes Abundance is plentiful
so you can go ahead and set up the Autoship
for just the dry food and any other item
you want to include.
The fish oil is very good for them and I use it
on every canned meat meal.
By setting up an autoship and ordering
the NuVet supplements below, you qualify for a
$50 discount off the price of the kitten.
This is in addition to the other $50 discount
you will be getting for setting up the
Lifes Abundance autoship order as well.

Regarding the Immune Booster Supplement
from NuVet:
This product is probably the
most important part of the kitten's
healthy diet that needs to be
used daily on the meat part of
your kitten or cat's meal.

This was developed in order to boost
your cat's immune system during the time
of its life when it is the most susceptible.
Keeping your pet's immune system strong is
crucial in today's environment .


Click on the photo to purchase.
One container will last 3 months!

Click below if you need help or instructions with photos for
setting up the Lifes Abundance autoship account.
Below here, the photos are just to show what I have had in the past.
And some articles that I hope you take some time to read.

None of the cats/kittens shown below are available.


What do you have when you get two Siberian cats?
Lots of fluff, joy, happiness and having to find another place to sit.
Or you take professional photos and share them.

Or you can carry them around.
They are great help in the office.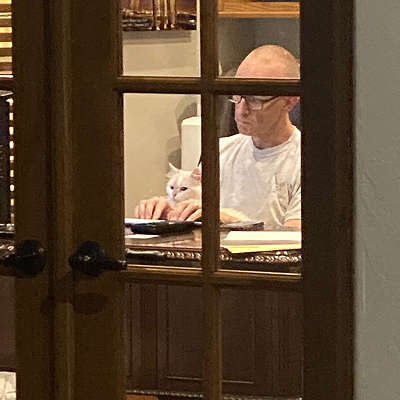 Also, please consider this:
If allergies are not an issue,
think about adopting a shelter kitten first.

These kittens and cats are there of
no fault of their own and need
just as much love as my cats do.

We need to eliminate 'puppy mills' for kittens also.
You cannot get a Siberian at a shelter,
so you will have to find a reputable breeder.

Buying pure bred Siberians may be your only
answer to having a companion kitten,
but if you just want a non pedigreed kitten,
try a shelter kitten.

The ones in shelters would appreciate
being 'rescued' and given loving homes.

Also, it is a fact that Siberians are not
always hypoallergenic to every human,
even though most of my customers have been
OK with this breed of cat.

It is always a good idea to test for allergies
if you can, with the cat/kitten you are getting.
Ask the breeder if there is any kind of guarantee.

Studies have shown that both males and females
are going to be similar as far as fel-d1 levels
after they have been altered.

The kittens must be altered
by your vet or mine.

Neutering and Microchipping
a male is $250 extra
and can usually be done the
week before they are ready to go.

Spaying and Microchipping
a female is $350 extra.
I can subtract $50 if you do not want your
kitten to be microchipped

Many veterinarians recommend that
we all have the surgeries preformed
at a veterinarian clinic instead
of the low cost spay/neuter clinics
due to the high potential of getting
various contagious diseases that the
feral cats bring into those clinics.

I will email you registration documents
on request unless otherwise noted
only after the kitten has been altered
and a $50 fee is paid in advance.
Please know that these papers are not
free of charge and all you can do with
them is have them to look at.
If you want to see papers for the parents
just to confirm that they are pure Siberians
I will be happy to email you a copy of the
parents papers.
If you have to convince someone like a doubting
spouse that the reason they are so
expensive is because they are pure Siberians
I can send you a copy of the parents papers
so you do not have to spend more just to get
similar papers that say basically the same thing.

Please be aware that there are fees charged
by the cat organizations to register your
cat, so sending you the paperwork is not free.
I do not sell cats with breeding rights unless
you are already a breeder and need new blood lines.

We do not charge extra for quality or show kittens.